The horrific moment a TV journalist broke down in tears over her husband after he was gunned down on a beach during their honeymoon has been shared online.
The pair, who were on holiday in Colombia, were married in April.
Prosecutor Marcelo Pecci, 45, was shot dead on the island of Baru near the Caribbean city of Cartagena on Tuesday while holidaying with his wife, Claudia Aguilera.
It is understood the execution of Mr Pecci, who is a Paraguayan prosecutor known for fighting organised crime and has been waging a war on drug cartels, happened moments after Ms Aguilera announced they were expecting a baby.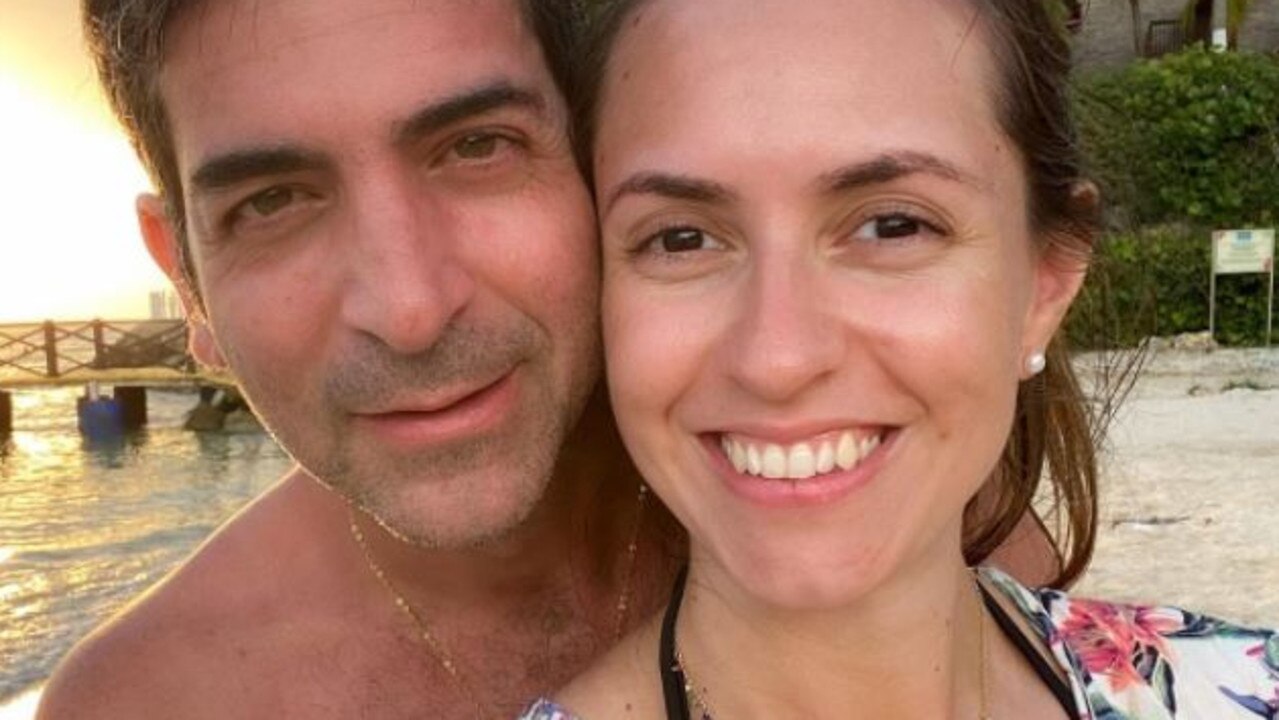 Paraguayan prosecutor Marcelo Pecci and Unicanal journalist Claudia Aguilera were married in April.
General Jorge Luis Vargas, head of Colombia's national police, told reporters the "big hypothesis" is that Mr Pecci's killing was likely related to his prosecutions in Paraguay, which often focused on high-stakes anti-money laundering and anti-drug cases.
"We're talking about a transnational crime system, highly planned, in which it's probable that a large amount of money was spent to carry out the murder," General Vargas said, adding that a reward equivalent to nearly $500,000 for information leading to an arrest in the case has been offered.
He added that police have images of the main suspect, but he would not confirm rumours that non-Colombians may have also been involved.
Ms Aguilera, a Paraguayan journalist, told authorities they were approached by two men on a private beach near their hotel. She told authorities one of the men later shot her husband, once in the face and once in the back.
"One of the men got out and without saying a word he shot Marcelo twice; one shot hit him in the face and another in the back," Ms Aguilera told the newspaper El Tiempo.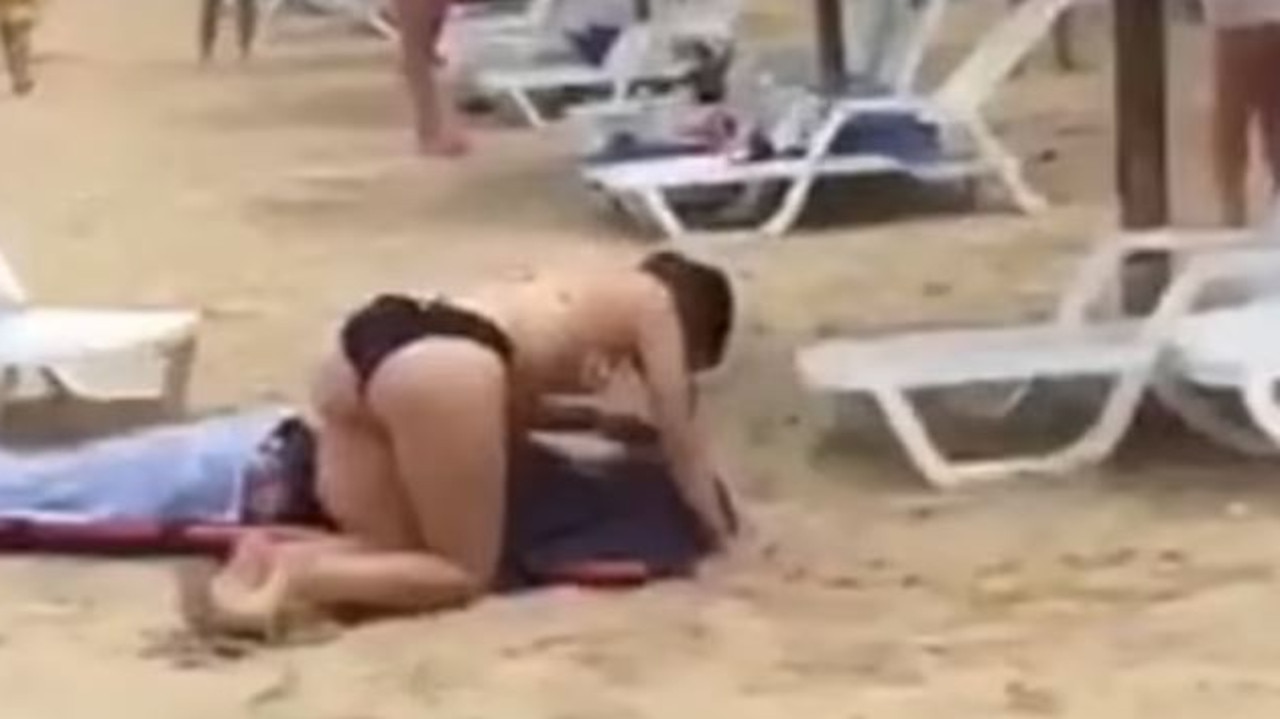 The woman sits over her husband after he was shot. Picture: Infobae.com
Following the shooting, a video has since emerged of one of the assailants leaving a jet ski rental shop where they hired the watercraft that was used to reach the beach where the assassination took place.
According to local media, the rental shop owner became suspicious of the man after he returned the jet ski after just 15 minutes of use.
"We saw that those who had rented returned very soon and handed over the jet ski with the respective vests to the managers," he said, adding that the hire was for 30 minutes.
A senior official with Paraguay's national police, Nimio Cardozo, arrived in Colombia's capital to assist the investigation, along with US drug and other federal agents.
Appearing at the same news conference, Mr Cardozo stressed that only a few people knew of Mr Pecci's planned holiday to the region.
Marcelo Pecci and his wife Claudia Aguilera were on their honeymoon.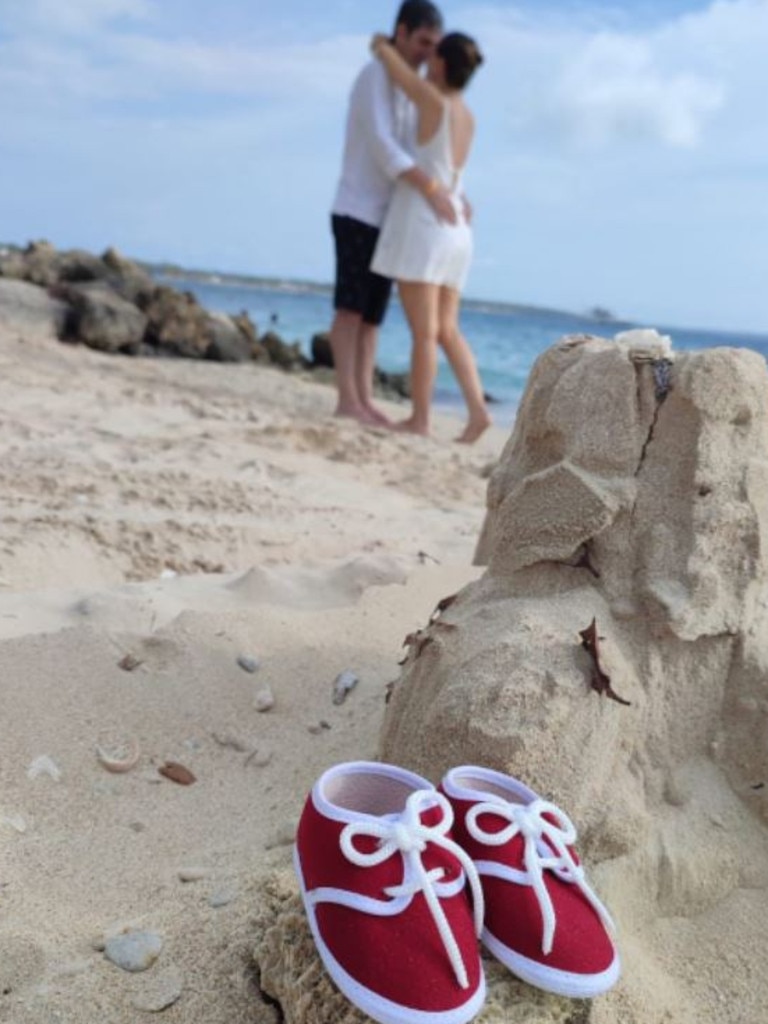 Ms Aguilera had just announced they were expecting their first child.
"We will not stop until we have caught those responsible, materially and intellectually, for this despicable act," he said.
Paraguay's president, Mario Abdo Benítez, also condemned the "cowardly" murder, saying the "entire Paraguayan nation is in mourning" and that Paraguay would "step up our commitment to fight against organized crime".